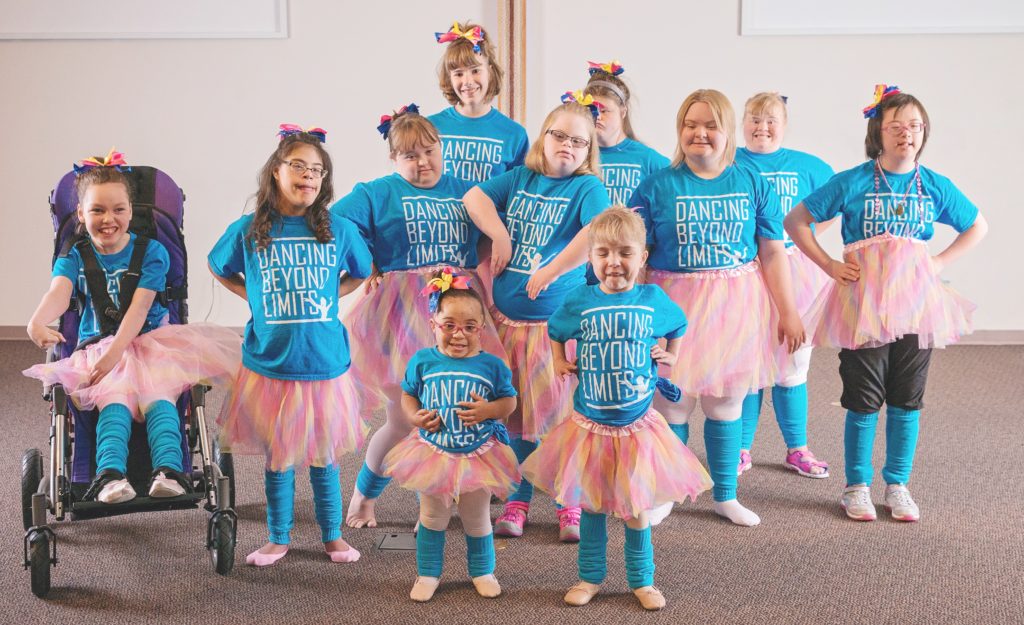 Dancing Beyond Limits (DBL) is a group of phenomenal youth in Lincoln and Omaha who have gone beyond their own limitations to pursue a love for dance. Alongside a volunteer, each student is challenged to move beyond physical or developmental limits in an uplifting environment. Confidence, teamwork, and friendship are foundational elements instilled through DBL, a non-profit organization focused on providing adaptive dance, yoga, and fitness opportunities.
2021 Costume Fundraiser
Every t-shirt purchase & donation helps Dancing Beyond Limits acquire new costumes for Fall 2021! $25 offsets the cost for one dancer by 50%. Donations are tax deductible.
Donations generously offset the cost of costumes for families and allow for special opportunities such as providing dance photos, hosting recitals, and providing need-based tuition scholarships.