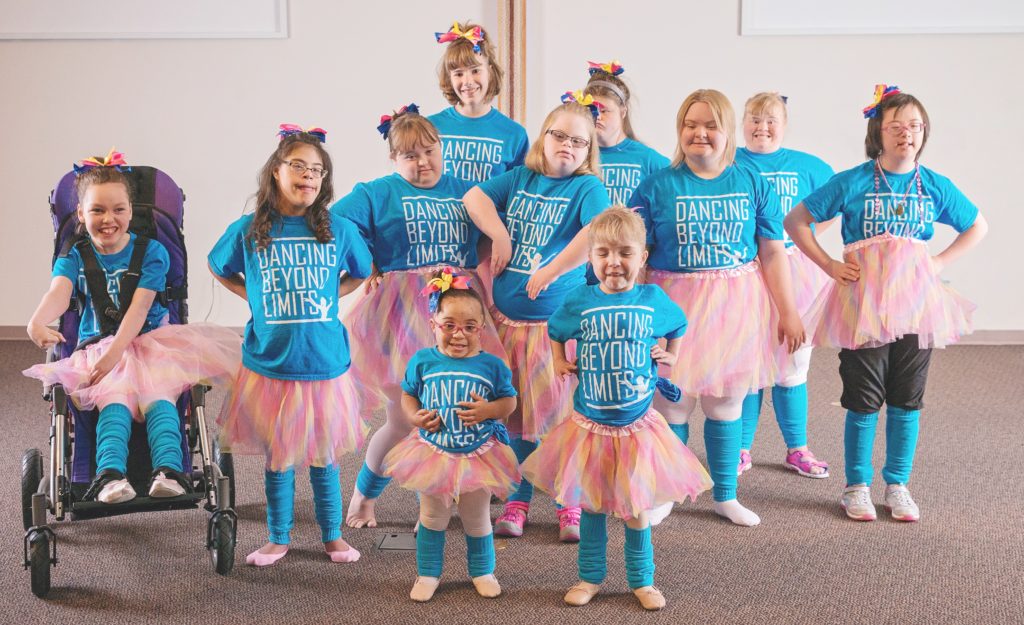 Dancing Beyond Limits (DBL) is a group of phenomenal youth in Lincoln and Omaha who have gone beyond their own limitations to pursue a love for dance. Alongside a volunteer, each student is challenged to move beyond physical or developmental limits in an uplifting environment. Confidence, teamwork, and friendship are foundational elements instilled through DBL, a non-profit organization focused on providing adaptive dance, yoga, and fitness opportunities.
2023 T-Shirt Sale Fundraiser
Funds will help provide buddies with t-shirts and continue to provide community awareness of our dance troupe!
Donations generously offset the cost of costumes for families and allow for special opportunities such as providing dance photos, hosting recitals, and providing need-based tuition scholarships.